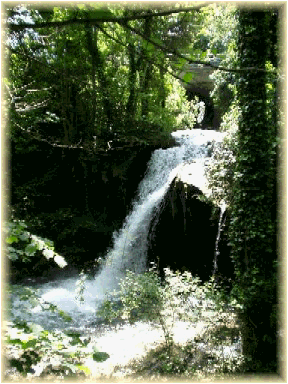 Thanks to its ideal geographic location within close vicinity of many of the most beautiful and impressive sites of the Pyrenees Oriental and the department of Aude, Cave Ancienne provides the perfect holiday base from which to explore this diverse and ever surprising landscape with all its cultural treasures.
Situated just 45 km from Perpignan, the last big town before the Spanish border, Cave Ancienne is neither far from the Mediterranean coast (40 min), nor from the high peaks of the eastern Pyrenees and the independent province of Andorra. Yet, surrounded by wine villages, Cathar castles and the fragrant hillsides of the Garrigue, the location of Cave Ancienne is just as idyllic as it is central.
Despite the excellent traffic connections to Perpignan and Carcassonne (both offer international flight connections within an hours' drive, as do the airports of Toulouse, Montpellier, Barcelona, Gerona, which can all be reached within 2½ hours by car) this enchanting region has remained almost untouched and defying modern progress, has preserved its original rustic charm. The signs of the past are apparent everywhere, yet one is often surprised by the gracious merging of past and present and between nature and culture.
Nature-lovers and walkers will find the awe-inspiring, dramatic scenery a true holiday paradise. Families with children will discover countless opportunities for exciting excursions, no matter the weather. Neither sports and fun nor nature or culture will be in short supply. Gourmets and wine connoisseurs will be amazed by the variety of local wines and delicacies.
Whether you simply wish to lay back and relax, discover people and places, or seek exciting adventure sport thrills - the southern Languedoc Roussillon can hardly be surpassed in its diversity of natural and cultural treasures and countless opportunities for all types of leisure activities.